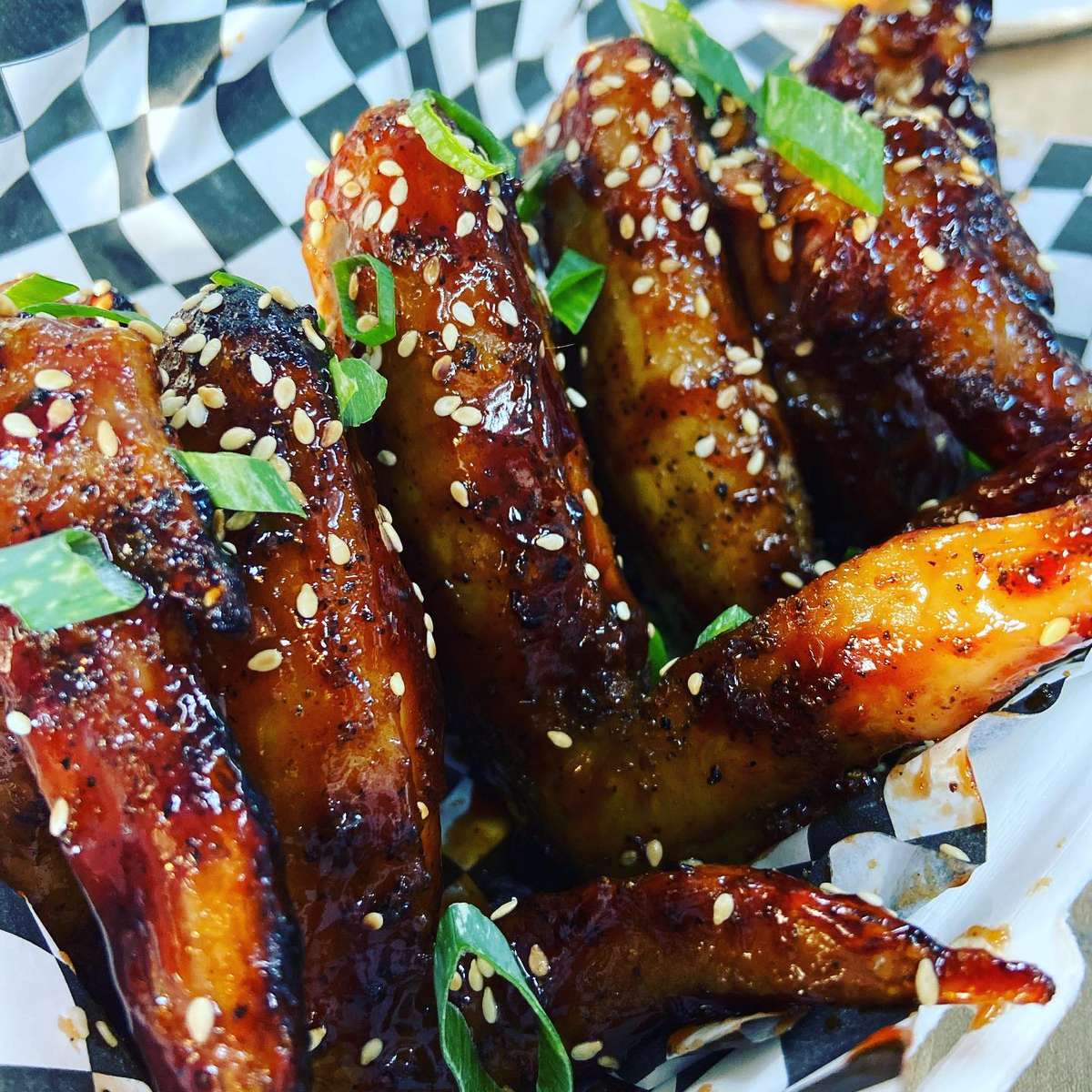 Reviews
Take a look at our reviews!
"I never eat pizza crust... I ate the crust!"
- Tammy B:

"I'm always hesitant when my husband wants pizza. We have not found any pizza that I enjoy since moving to Florida. Well, stop the train! Corvo Bianco Wood Fired Pizza is amazing! I never eat pizza crust...I ate the crust! It's like there isn't a crust it's so flaky and airy! We tried three kinds, Squash with Caramelized Onions, Margherita and Prosciutto.

The Squash was my favorite, the caramelized onions give it a bit of sweetness that I really enjoyed. My hubs, being a tomato pizza guy, loved the Margherita, the homemade mozzarella gives this pizza that extra special touch that you won't find in an average pizza place.

Corvo Bianco, you have changed my mind! There is great pizza in Florida."
"The pizza truck Corvo Bianco is phenomenal!"
- Cindy C:

"It is so much more than just a pizza. The flavor of the homemade sauce and mozzarella reminds me of being in Italy. Corvo Bianco nailed the dough, it is full of flavor and texture that keeps me going back for another slice!

I would give Corvo Bianco a 10 out of 10 on being authentic. I look forward to going back and getting more pizza and seeing what else they can stir up in the kitchen because I will be in line for it!"
"I've been searching for really great pizza since I moved here from New York"
- Terry G:

"I've been searching for really great pizza since I moved here from New York five years ago. I finally found it. Dena and Josh at Corvo Bianco are making wonderful pies. The crust is crispy yet chewy but never doughy.

They only use the best ingredients and are constantly coming up with new and interesting combinations to keep me wanting to try more. I guess that's what happens when a CIA trained chef decides to go into the pizza business."
"Best pizza we've had in a long time."
- Barb V:

"Lots of choices and options to accommodate picky eaters. Toppings tasted fresh. We will definitely be back!!"
- Adam D:

"If you are on the hunt for the best-tasting pizza around, Corvo Bianco is absolutely the spot! Got a chance to try it for the first time last weekend, and I give it a 10. The entire concept is awesome. From the wood-fired oven where you can see your pizza being made to order and then cooked, it's just amazing.

The meticulous efforts taken by the owners of Corvo Bianco to give you a truly unbelievable pizza can't be properly described in this review.

My suggestion would be to locate them and try it for yourself! I promise you won't be disappointed."
"I instantly found my favorite Italian pizza"
- Jonathan C:

"As a military veteran who was stationed in Italy for several years, I have always looked for a truly authentic Italian pizza. From the first bite of Corvo Bianco's wood-fired pizza, I knew Dena and Josh have taken the best of Italy and brought it next door."